Abbeyford Pleasures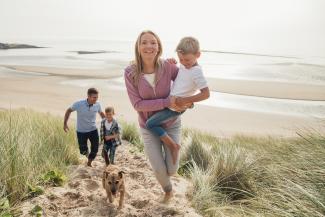 Life's top 50 pleasures have just been revealed and the highest ranking 15 can all be enjoyed on an Abbeyford Leisure holiday.
From simply 'being in the countryside' to 'going to the beach' and 'hearing nothing but birds tweeting' - many of life's simple pleasures come as standard with Abbeyford.
At number one is 'feeling the sun on your face', and although we can't guarantee wall-to-wall sunshine on your Fife getaway, the good news is that the Kingdom is one of the sunniest regions in Scotland with over 1,500 hours of sunshine per year, so the chances are high.
Other favourites include 'dining out', 'listening to your favourite songs' and 'stunning views'.
Researchers at One Poll questioned thousands of adults across the UK in a survey commissioned by Small Luxury Hotels of the World to find out what makes people happy.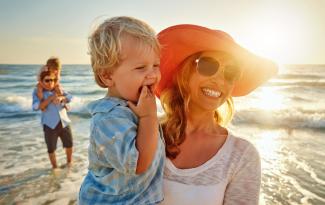 They found that half of those polled believe they don't get to enjoy life's simplest pleasures often enough for their liking. While 37% said they don't have enough time in their day-to-day life to take advantage as much as they should.
Abbeyford Leisure Chairman, David J Evans said: "As Scotland and the rest of the UK gradually starts to emerge from lockdown, enjoying life's simple pleasures is more important than ever before. It's not surprising that nature features in some form or another on the list. Our holidays are perfect for enabling people to reconnect with the great outdoors, to rebalance, to reset and to leave rejuvenated and refreshed."
Top 15 simple pleasures in life
Feeling the sun on your face
Sleeping in a freshly made bed
Stunning views
Waking up to the sun
A nice dinner
Being in the countryside
Seeing flowers and trees blossom
Listening to your favourite songs
Making someone smile or laugh
Long walks
Going to the beach
Dining out
Hearing nothing but birds tweeting
Cake
Sleeping in a big incredibly comfy bed