Making waves in a digital age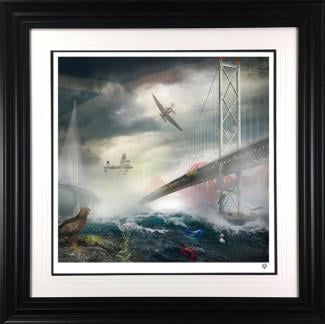 One of the world's hottest new artists is making waves in Scotland.
Pictured above: 'Storm on the Forth' created by JJ Adams
Tipped as 'the next Andy Warhol', work from the hugely talented JJ Adams is being showcased by Edinburgh-based Robertson Fine Art and one of his most recent limited edition pieces, Storm on the Forth, can now be seen at The Braes Bar & Restaurant, St Andrews Holiday Park.
Using a bold and confident blend of acrylic, photography and mixed media, JJ Adams is fast becoming one of the UK's most talked about and collectible artists.
"He's up there with some of the best," says Gordon Robertson, Managing Director, Robertson Fine Art.
"He uses a surreal layering technique to fuse different mediums, and together, with picture manipulation and more traditional artforms - including graffiti - superimposes them to generate unique masterpieces," adds Gordon.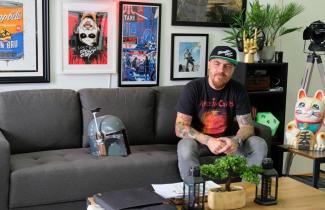 JJ Adams, the self-proclaimed rebellious son of a Baptist preacher, was born in Plymouth, southwest England and is of Scottish, English and Portuguese descent. He emigrated to South Africa with his family in the early 1980s and was raised in Cape Town.
He studied graphic design at Cape College and developed his passion for vivid colours while working part-time at a busy tattoo studio before returning to the UK in the mid-1990s.
JJ's strong Scottish heritage has been the inspiration behind his most recent pieces.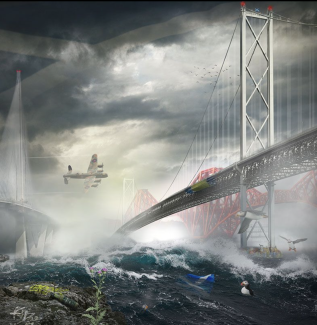 As an artist, there's always a part of you in whatever you're working on and Storm on the Forth is no exception. My grandfather was Scottish and flew Lancasters in the second world war and trained in Spitfires too – they both feature strongly in finished painting," says JJ.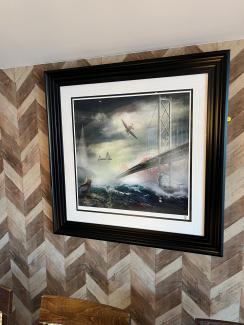 JJ's layering technique enables him to create an infinite number of imagined scenes and photographs of moody skies and lively seas around the Western Cape are evident in Storm on the Forth. It's one of several Scottish-themed pieces commissioned by Robertson Fine Art, with others in the series including Edinburgh Castle, Calton Hill and the Forth Rail Bridge.