Shell Bay & Kincraig: a glimpse into the past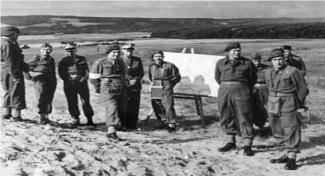 Thursday 23rd September 2021 marked the 80th anniversary of an important event in the history of Shell Bay, long before tents, caravans and holiday homes occupied the land behind the sand dunes at Elie Holiday Park.
Pictured above: Kincraig Point/Shell Bay, Fife 1942 (credit - swoopingeagle.com)
It was on this day in 1941 that the 1st Independent Polish Parachute Brigade was formed and is one of many events at the time that went on to cement the strong relationship between Scotland and Poland that is still evident today.
Having been forced out of Poland in 1939, there was no shortage of Polish servicemen wanting to assist their British allies across the UK to help defend its shores from invasion. They had a reputation for bravery and ingenuity and their stoic and unwavering determination to return to home soil was immense fuelling their desire to fight back.
Two years into WW2 and with the threat of German attack intensifying, an abundance of Polish soldiers descended on Kincraig and Shell Bay to carry out assault training exercises.
Watched by Polish and UK generals, no fewer than 12 planes flew from RAF Ringway (now Manchester Airport) to Shell Bay and dropped scores of Polish airmen as part of a large scale mock airborne raid on Kincraig Hill.
Impressed with the parachuting skills of the Polish soldiers, General Sikorski announced: "As from today you will be called the 1st Independent Parachute Brigade. When the hour comes you will, like victorious eagles, swoop down upon our foe and you will be the first to fight back in our motherland."
The training exercises at Shell Bay were aggressive and intense and involved mortars and grenades. And although not filmed at Shell Bay, the video below details the type of training that would've have taken place.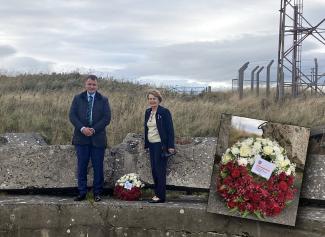 To commemorate the 80-year anniversary, members of the Abbeyford Leisure team from Elie Holiday Park welcomed Lukasz Lutostanski, Consul General of the Republic of Poland in Edinburgh and representatives from the Polish Ex-Combatants Association (Kirkcaldy), Fife Council and the Fife Coast & Countryside Trust, before a floral wreath in the colours of the Polish flag was laid at the Kincraig Point Battery.